Dear all Guild Members and Friends,
Our next meeting will be held at the downtown library again next Sat., Jan.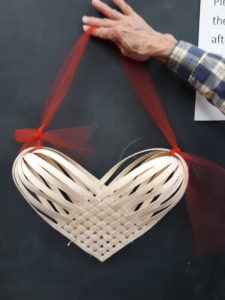 19th, from 10:30-1:00.
We have quite a treat in store for our program. Mary Gale from Mountain City has offered to teach us how to weave hearts from reeds or paper or whatever. I have photos here of some of her larger work. We will of course be making smaller versions of the hearts. We need a head count for this for Mary to plan for materials and to get them started for us so please respond to rgwebweaver@charter.net if you will be attending on Sat.
Also on our agenda is planning for 3 upcoming shows/events.
We have the Jones House Show coming up in June
We are registering to show/demo/sell at Edgewood Residency this summer and the deadline for registration for this has been extended to the end of this month so we can discuss this.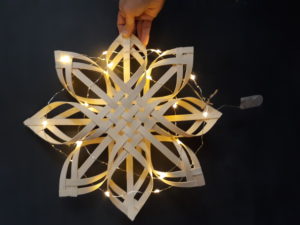 Susan Payne has sent info about showing in Caldwell County for 2020. The deadline for that is also the end of this month. Here is the link to this info for you to take a look at:
As always, bring treats to share at the meeting if you so desire.