February 5, 2022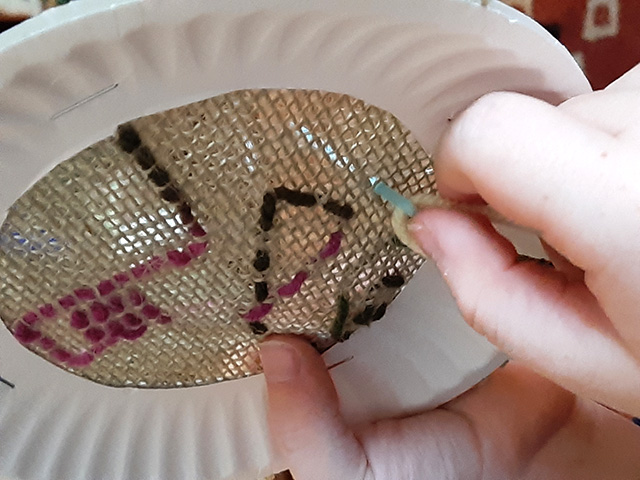 Last December, a few weeks before Christmas, I spent an hour with a dozen or so delightful 4 year olds. A friend of mine and former co-worker, Ellen Lewis, who is now the program director at the Children's Playhouse here in Boone, knew of my passion for sewing…all kinds! She asked me to come and share a few skills with the children who visit the Playhouse. I'm always ready to spend time with children and after such a long dry spell of little social interactions, it sounded like a wonderful way to spend my time.
The children were eager but they sat quietly and watched as I showed them how to thread a needle, how to knot it and then to slowly pull the thread first up from the back and then down from the front. Their attention was surprising as they sat entranced with this new project their hands and eyes had discovered.
I have my grandmother to thank for my interest in sewing. I like to think she would be happy to know I am passing my passion along. You can as well…share your passion with a 4 year old (or with anyone). You will reap the rewards.
Beth Reavis