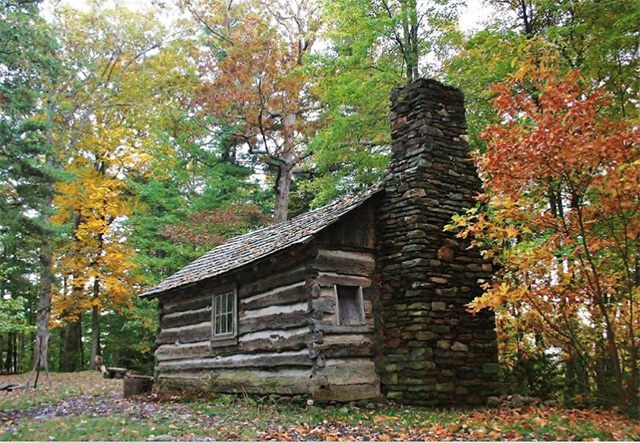 Here is info on the Fiber Frolic on Saturday. The address is: 591 Horn in the W Dr, Boone, NC 28607
Press Release: Fiber Frolic
Hickory Ridge History Museum – May 7, 2022 at 1 pm
Hands-on history is what Hickory Ridge History Museum is all about – a little village of six authentic 18th and 19th century log cabins where visitors can smell, taste, and feel a sample of early mountain life over 200 years ago.
This Saturday, May the 7th, join us for our "Fiber Frolic": explore the art of clothes-making from a period when nearly everything you wore was "local". From hat to shoes, and from underclothes to coat, everything was hand-made using natural fibers raised on the homestead.
For this special event, costumed interpreters will demonstrate the many processes required to make thread, yarn, fabric, and the final product – clothing. Learn how flax seeds were planted and harvested before going through a multi-step process to become linen. Sheep's wool was also spun and woven into warm fabric for clothes, hats and more. We will discuss the various natural dyes used to give color to the homespun fabrics, and the skills of knitting, sewing, and quilting. Visitors will see a spinning wheel in action, turning wool into yarn and thread – then woven into fabric on an actual 18th-century barn loom; and there will be samples of period-correct garments of the type that early settlers would have worn in the 1700s.
The event begins at 1:00 at Hickory Ridge History Museum at Daniel Boone Park (adjacent to the Horn in the West Amphitheater.) Admission is free, but donations are always welcome. The support and love of our visitors enables Hickory Ridge museum to continue creating unique opportunities to step back in time. We would also like to thank Watauga Art Council and the NC Arts Council for their year after year support in bringing events like this to the museum. We look forward to seeing you there.